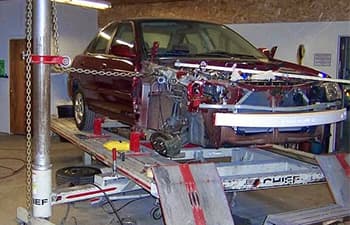 We Pride Ourselves In Our Knowledge Of Auto Body Services And Collision Repair To Get Your Car Back On The Road.
At Carolina Paint & Body Shop, our trusted I-Car certified technicians have years of experience on handling any auto body service and collision repair service for your vehicle.
Located in Simpsonville, SC, our state-of-the-art auto body shop is ready to serve all your car's auto body needs.
Our automotive painting, auto body work, and auto glass replacement are of the absolute highest quality. Our customers love us so much that we've had former local customers who have moved away have their cars towed to us from Georgia and North Carolina to have their auto body repairs done here.
If you need your vehicle fixed after an accident, then you've come to the right place. Carolina Paint & Body Shop will treat you right.
Call us or stop by today to discuss your auto body needs! (864) 963-3072